Museum Exhibit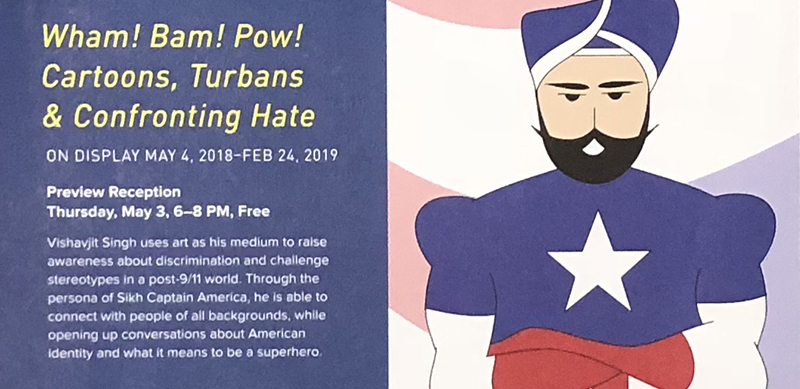 An exhibit of my cartoon art and performance art is on display at The Wing Luke Museum of the Asian Pacific American Experience in Seattle. The exhibit runs from May 3rd, 2018 through Feburary 2019.
Click to access | Wham! Bam! Pow! Cartoons, Turbans & Confronting Hate
News Coverage

Sikh Captain America fights intolerance and bigotry
May 15, 2018 | Seattle Times
Cartoonist vanquishes more than hate with Sikh Captain America
May 17, 2018 | Seattle Globalist
Cartoonist Vishavjit Singh throws a mighty shield at hate as a Sikh Captain America
May 30, 2018 | Real Change
An accidental cartoonist fights racism, hate
May 09, 2018 | Crosscut>
Wham! Bam! Pow! Sikh Captain American takes on prejudice in a turban
May 16, 2018 | KUOW | Audio Content
The Origins and Work of Sikh Captain America
May 14, 2018 | KBCS | Audio Content
King5 NBC Affiliate Video Segments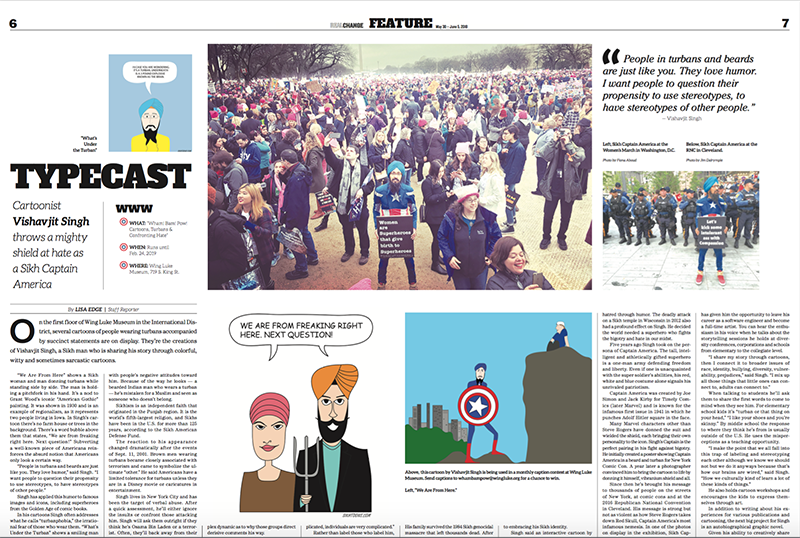 Copyright © 2018 Sikhtoons.com | All rights reserved.