Captain America Mission

In 2011, I penned a vision of Captain America with a turban and beard into a poster for New York City Comic Con. This inspired Fiona Aboud, a talented photographer to envision the 2-D image in the third dimension. Inspired in turn by her work on Sikhs in America I donned the spirit of Captain America on a beautiful summer day in 2013 on the streets of New York City.
It has been an amazing journey since. I have travelled across on missions in uniform to many places including the RNC convention in 2016, Presidential Inauguration and Women's march in Washington DC in 2017.
Enjoy some of the highlights in this turbanful quintessential American journey including latest missions to NASA and Google.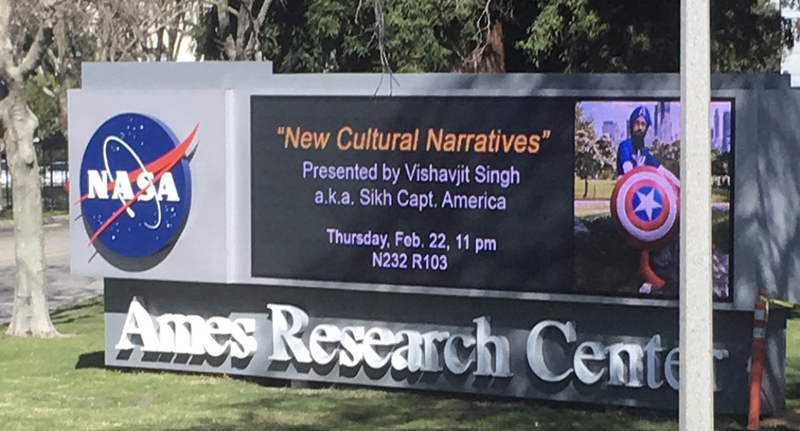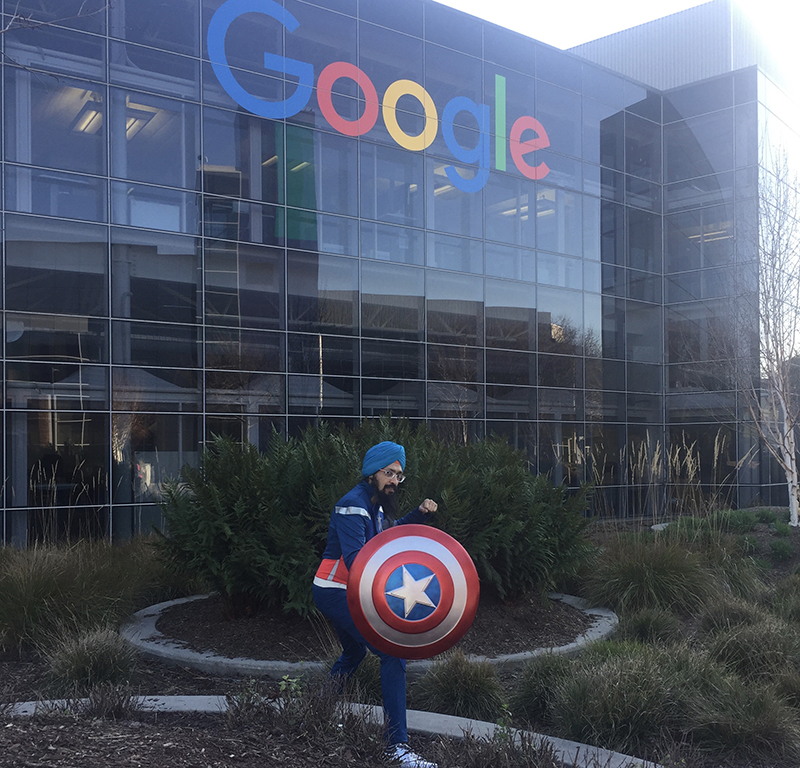 Captain America In A Turban - Salon Magazine
What I Learned As Captain America In A Turban - Salon Magazine
The Sikh Captain America fights racial stereotypes - BBC
The Wild Journey of a Sikh Captain America - On Being wih Krista Tippett

You can access this video if you are logged into facebook or access it as this link:
Meet the Sikh Captain America: fighting hate with compassion - NowThis
My Chance Encounter as Captain America with a 9/11 Responder - Medium
Gallery of first iphone pics with Sikh Captain America on streets of NYC - Blog