.........................
"Why fit in when you were born to stand out?" - Dr. Seuss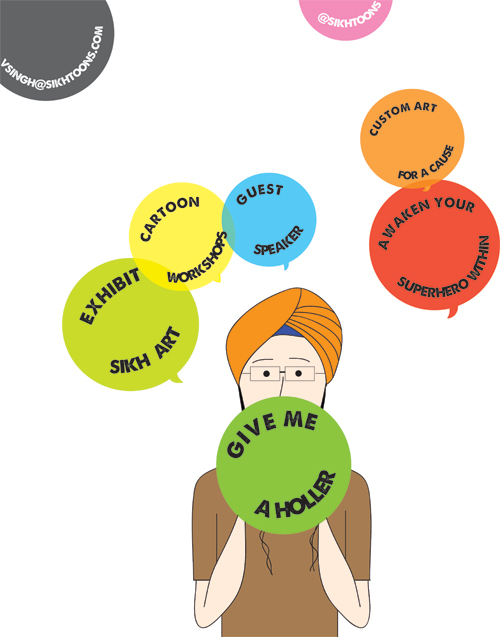 My philosophy in running cartoon workshops, speaking engagements, creating artwork,
costume playing is simple. To spread the infectious spirit of art and push our perceptive
boundaries with a healthy sprinkling of humor.
I have partnered with and presented at elementary/middle/high schools, universities, comic festivals, museums,
film festivals, non-profit organizations, academic publications, adult retreats, youth camps, teachers & news
outlets.
I am always open to new collaborations.
Please contact me for any of the above needs or a new revelation.
Sikh Captain America taking to the streets to combat intolerance - Michigan Radio (Jan 26, 2016)
How a Sikh Captain American can teach New York City kids aboutdiversity - Animal NYC (May 08 2015)
Fighting Enmity Against Sikhs With Art, Talks and Superhero Garb - New York Times (September 19, 2014)
Copyright 2016 Sikhtoons.com | All rights reserved.